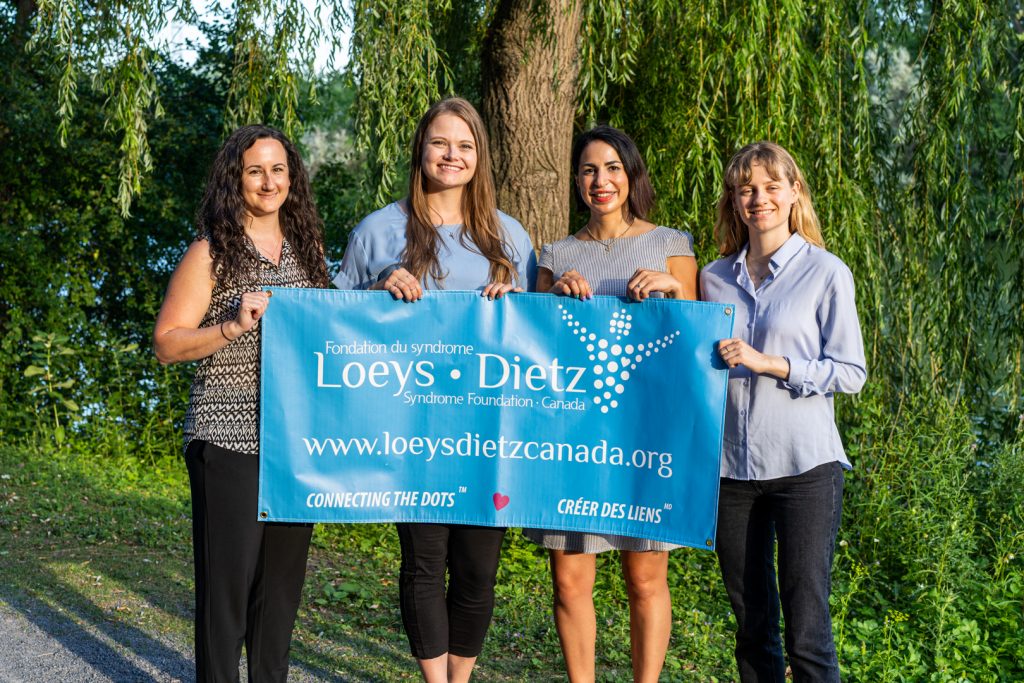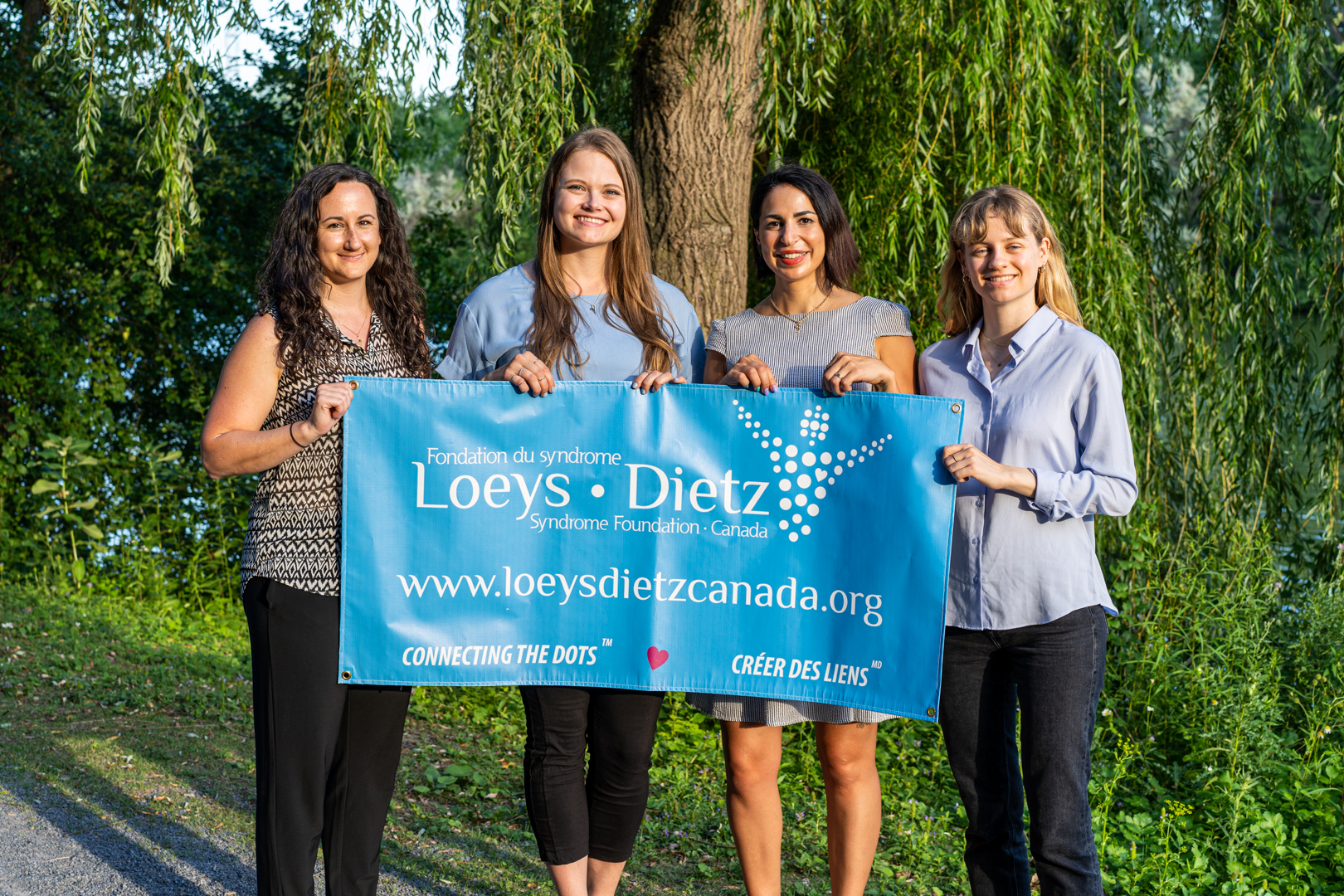 Our team is dedicated to creating a positive impact in the Loeys-Dietz syndrome (LDS) community. Our team consists of the LDSFC staff, Board of Directors, Medical and Scientific Advisory Council, and Patient Partnership Committee.
Jida El Hajjar, Ph.D., Executive Director
Jida El Hajjar is a scientist with cumulated expertise in clinical and patient care. After having completed her PhD in molecular biology in 2013 at the University of Montreal, she joined the clinical research unit specialized in phase 1 and "first-in-human" oncology clinical trials at the Jewish General Hospital. She subsequently worked at the Rossy Cancer Network, a long-term collaborative initiative between McGill University, McGill University Health Centre, Jewish General Hospital, and St. Mary's Hospital Center, that aims to improve the quality of care provided to cancer patients, to increase survival rates and to decrease the burden of cancer. She also served as Vice-President of the Quebec Breast Cancer Foundation from April 2018 to June 2021, where she established the investment strategies to support the mission of the Foundation. She directed the Foundation's research program, the community support services offered to patients and caregivers, as well as the patient education and awareness program. In her current position as Executive Director of Loeys-Dietz Syndrome Foundation Canada, Jida will lead the development and growth of the organization. In 2020, she was awarded the ARISTA young executive prize organized by the Jeune Chambre de Commerce de Montreal, as well as the 2021 "Leadership au féminin" prize by the regroupement de jeunes chambres de commerce de Québec.
Lindsay Parsons, Project Coordinator
Lindsay Parsons is a dedicated patient advocate who brings her lived experience as an LDS Family Member and her passion for change in the Heritable Aortic Disorder ecosystem to her role as Project Coordinator. Since graduating from Western University in 2011 with a Bachelor's degree and honours specialization in Kinesiology, Lindsay has completed additional courses in Public Health and Executive Coaching. She is also working towards a certificate in Non-Profit Management at Western University. From 2011 – 2017, Lindsay worked in Physiotherapy and Exercise Science. In 2015, she began volunteering with the Loeys-Dietz Syndrome Foundation Canada to create the Foundation's LDS research database, the Global Research Inventory Program. Lindsay has contributed significantly to the development of many of the Foundation's current programs, including the unique Planned Giving Donation model. Currently, Lindsay's primary responsibilities are developing and managing Patient Support and Research programs.
Our Board of Directors is composed of dedicated individuals with extensive legal, scientific, financial backgrounds. They oversee the Foundation's direction and strategy and ensure that LDSFC continues to meet industry and ethical standards. 
Meet the Board of Directors: 
Joseph Galli
Dr. Nancy Fournier 
Natalie Colpron
Sal Fratino
Richard Joly
Medical and Scientific Advisory Board
The Medical and Scientific Advisory Board (MSAB) is composed of outstanding individuals with expertise in various clinical care and research fields related to Loeys-Dietz syndrome.
The MSAB offers an expert medical and scientific perspective on LDSFC priorities and programs. Their invaluable support and guidance helps LDSFC to fulfill its mission of fostering research, raising awareness, and supporting patients and families affected by Loeys-Dietz syndrome.
Meet the MSAB:
Dr. Maral Ouzounian (Aortic Surgery)
Dr. Laura Drudi (Vascular Surgery)
Dr. Gabrielle Horne (Cardiology)
Dr. Ismael El-Hamamsy (Aortic Surgery)
Dr. Dion Peppelassis (Cardiology)
Dr. Jean Ouellet (Orthopedic Surgery)
Dr. Tiscar Cavalle-Garrido (Pediatric Cardiology)
Dr. Maureen O'Connor (TGF Beta Expert/Industry)
Dr. Michelle Keir (Cardiology, Quality of Life)
Patient Partnership Committee
LDSFC is committed to partnering with and listening to patients and their families.
The goal of the Patient Partnership Committee is to put the experience and expertise of those who live with LDS at the service of advancing the mission of LDSFC. This committee is a leader in patient partnership and a model to follow for other philanthropic organizations, both similar in mission and beyond.
The Patient Partnership Committee enables LDSFC to provide patient-centred care that acknowledges patient experiences, stories, and knowledge. It means respecting patient values, preferences, and needs through patient engagement. Patient-Centred Communication encourages patients and their families to actively participate in decision-making. When a patient brings their experience and their expertise to the table, we have the means to drive truly meaningful innovation in research, support, and education. Including patients and families as advisors makes assumptions about their values and needs unnecessary.